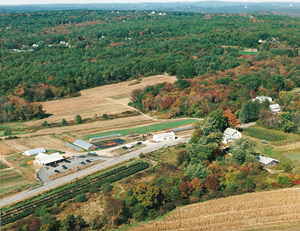 Our farm stand is open for the season and in full swing. We are picking lots of our own fruit and vegetables for you to enjoy. Butter and Sugar Sweet Corn, Lettuce, Tomatoes, Cucumbers, Green and Yellow Beans, Zucchini, Summer Squash, Kale, Beets, Raspberries, Blueberries & so much more are being harvested from our fields. We are looking forward to a great peach crop and the apples are looking awesome, too. We're always trying new varieties – have you ever tried White Beets or Russian Red Kale? How about Hungarian Sweet Peppers? Come on out to the farm and enjoy the bounty of the 2014 harvest.
If you're looking for more ways to cook with our fruit and vegetables, go to our blog and try out some of the great recipes posted there.
Please check out our facebook page for more daily updates and pictures of what's happening on the farm.
We will be attending 6 Farmer's Markets this year.  If you work in Boston, you can find us at the City Hall/Government Center Market Mondays and Wednesdays and at the Copley Square Market on Tuesdays and Fridays.  We go to Natick for their Saturday Market and to Grafton Common on Thursdays.  If you're in the neighborhood, stop by – we'd love to see you.