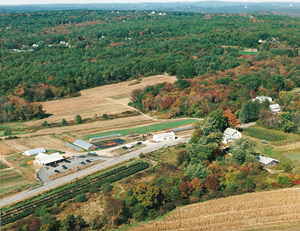 It's November! We've decided to extend our farm stand hours until Thanksgiving this year. We have an abundant supply of apples, winter squash, potatoes and root crops all grown right here on our farm. We're still harvesting lots of other fall crops for you to enjoy during November and for your Thanksgiving meal. We hope you will come by and check out all the fresh produce we have to offer.
If you're looking for more ways to cook with our fruit and vegetables, go to our blog and try out some of the great recipes posted there.
Please check out our facebook page for more daily updates and pictures of what's happening on the farm.
We will be attending 4 Farmer's Markets this year.  If you work in Boston, you can find us at the Copley Square Market on Tuesdays and Fridays.  We go to Natick for their Saturday Market and to Grafton Common on Thursdays.  If you're in the neighborhood, stop by – we'd love to see you.
November Hours: Fridays and Saturdays until Thanksgiving (Nov. 7, 8, 14, 15, 21, 22) 10:00 – 5:00
Monday, Tuesday, Wednesday (Nov. 24, 25, 26) 10:00 – 5:00
Our Last Day for 2014 will be November 26. Thank you for supporting our farm and "locally grown" this year! We look forward to serving you again next spring.